"Mr. Mesa's playing had a musical intensity that was commanding in every detail."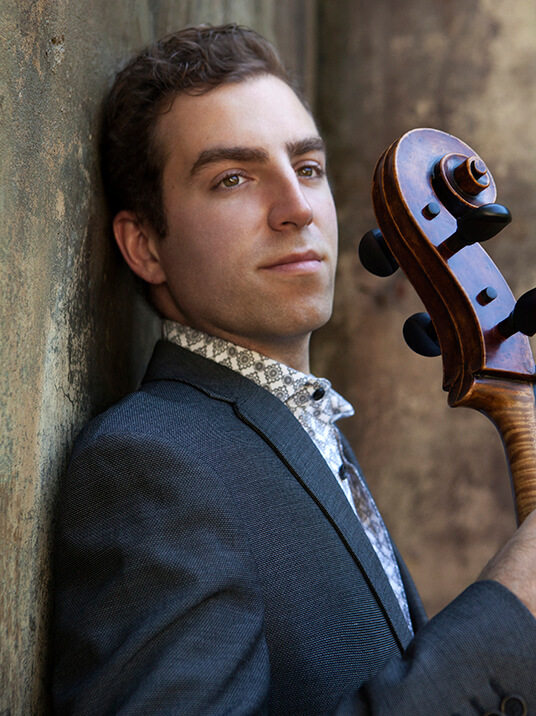 As a Cellist, it's not enough to play well, you need to engage your audience and show them who the composer is through your own personality....
One of the most charismatic, innovative, and engaging performers of his generation
Thomas Mesa, Cuban-American cellist, has established himself as one of the most charismatic, innovative, and engaging performers of his generation.  He was the winner of the $50,000 First Prize in the 2016 Sphinx Competition; the Thaviu Competition for String Performance (Chicago, 2013); The Astral Artists 2017 National Auditions; and the Alhambra Orchestra Concerto Competition.  In high demand as a recitalist and soloist, some career highlights include shows with the Los Angeles Philharmonic at the Hollywood Bowl, The Cleveland Orchestra, New Jersey Symphony Orchestra, and Santa Barbara Symphony. 
Highlights for the 2021/2022 Season include the world premiere of Jessie Montgomery's Divided for solo cello and orchestra (on tour) at major venues across the U.S., a concerto premiere by Andrea Casarrubios with Indianapolis Symphony, premieres in recital by Carlos Simon and Stephanie Ann Boyd, and multiple recording projects released on all streaming platforms. 
Recently, Thomas was the featured cover story on Strings Magazine, September/October, 2020 
In the Fall of 2021, Thomas will be the cello professor at The Conservatory of Music at Purchase College (SUNY)
Find my videos and on  onstage, offstage, and portraits pictures.
Discover my latest Discography on Amazon, iTunes and Spotify.
Articles about Thomas Mesa and Interviews.
Ready to pursue your dream
Start learning cello today!