"Mr. Mesa's playing had a musical intensity that was commanding in every detail."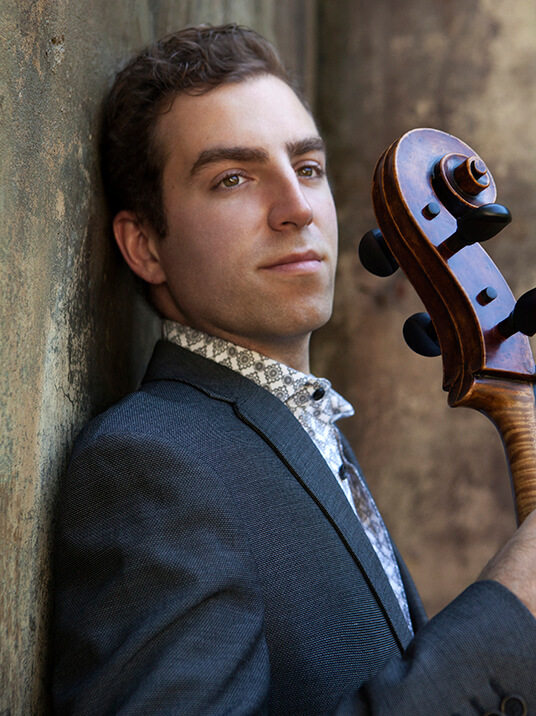 As a Cellist, it's not enough to play well, you need to engage your audience and show them who the composer is through your own ideas and convictions....
One of the most charismatic, innovative, and engaging performers of his generation
Thomas Mesa, Cuban-American cellist, has established himself as one of the most charismatic, innovative, and engaging performers of his generation. He was the winner of the $50,000 First Prize in the 2016 Sphinx Competition and the Astral Artists 2017 National Auditions. He has appeared as soloist at the Supreme Court of the United States on three occasions and with major orchestras including the Los Angeles Philharmonic at the Hollywood Bowl, The Cleveland Orchestra, and Indianapolis Symphony Orchestra, Santa Barbara Symphony, and New Jersey Symphony Orchestra.

Highlights in the 2021/2022 and 2022/2023 Seasons include curating and performing chamber music programs with the Indianapolis Symphony Orchestra, soloist with Sphinx Virtuosi touring at major venues across the U.S. with Jessie Montgomery's Divided for solo cello and orchestra, Andrea Casarrubios's SEVEN for solo cello, and a 30-venue recital tour with duo partner and pianist, Ilya Yakushev. These tours will include places such as Carnegie Hall, the MET Museum, Philadelphia Chamber Music Society, Colburn School of Music, Kohler Foundation, and many more.
As a recording artist, Thomas will be releasing two albums of new music for solo cello and cello/piano. The first is called Division of Memory that will be released on October 9th, 2021. The second is a duo album with Michelle Cann, piano soloist and faculty member at the Curtis Institute of Music.
Recently, Thomas was the featured cover story on Strings Magazine, September/October, 2020
In the Fall of 2021, Thomas will be the cello professor at The Conservatory of Music at Purchase College (SUNY).